Welcome to ZhongDa Bird Netting Co.!

We are an anti-bird netting manufacturer and exporter of China. Series products include plastic bird netting, bird control barrier, knotted bird net, greenhouse netting, agricultural netting, garden netting and shade netting.
Bird Netting
Bird netting is made from 6-ply polyethylene, enjoying the characteristics of abrasion, rot, flame and UV resistance. It comes in several mesh and net sizes with custom sizes available.
Common mesh size: 3/4" and 2" mesh
Colors: Available in standard black or beige color
.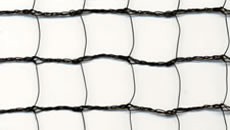 Anti-Bird Netting
Anti-bird netting forms a strong impenetrable bird barrier to pest birds. The coloring and U.V. treatment are embedded in the composition, making the bird net more resistant to the effects of the sun.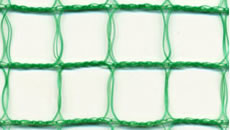 Knotted Bird Netting
Knotted bird netting is a nearly invisible bird control product that comes in black or beige colors, consisting of very thin, ultra-strong strands of plastic materials.

More…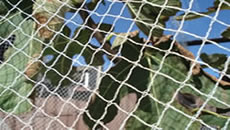 Agricultural Netting

Bird netting for agricultural uses enjoys the features of long lasting service life, strength, UV resistance and flame resistance.